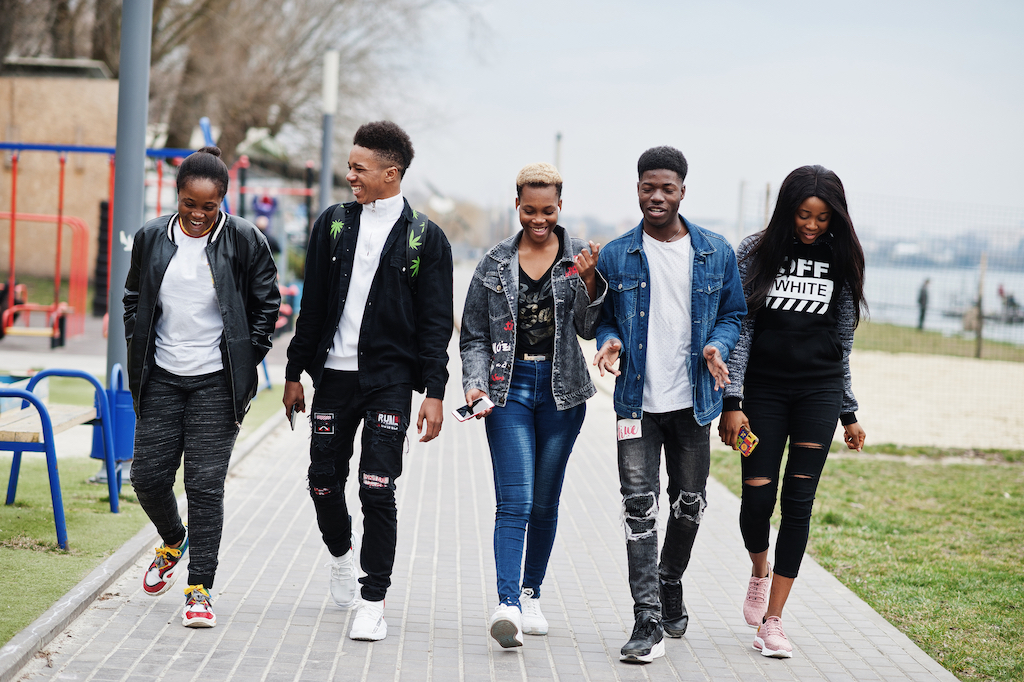 COVID Black welcomes youth ages 15-18 to explore Black health and wellness through oral history. The annual 8-week summer program empowers them to construct and amplify their community's health and wellness history and celebrate Black culture. Youth participants learn how to create oral history for action and accountability to address health disparities and capture wellness strategies in Black communities across the United States.
Youth also learn how oral history is related to the rich tradition of African storytelling and the Griot (pronounced "gree-OH"), a storyteller and oral historian in West African Culture
Over the 8-week period, program participants, in partnership with community organizations, will attend interactive synchronous and asynchronous sessions on oral history, Black Studies, and Black Digital Humanities that prepare them to collect oral histories on health and wellness in their communities.